Indoor Activities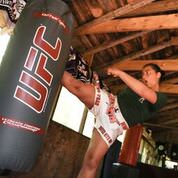 Gymnastics: We offer floor exercises and balance beam training.
Table Tennis: We have seven table tennis tables, with professional training by two coaches, as well as casual play.
Foosball
Yoga: We offer yoga both indoor and outdoors.
Chess: Professional instruction is offered as well as club competition and casual play.
Rubik's Cube: A popular activity, Rubik's Cube it taught and we offer casual competitions.
Photography/Video Movie Making: We offer Digital Photography as well as video movie making instruction.
Muay Thai Kickboxing: [View Video] We offer world-class instruction in Muay Thai Kickboxing.
• Instruction by Former Pacific Rim Champion Nghia for more than 13 years, who has been voted most popular counselor every year for professionalism, caring, discipline, and passion for teaching
Fencing: Electronic foil, epee and sabre Fencing is offered to beginners and intermediate fencers taught by European instructors.
Dance: We offer primarily hip hop and contemporary dance instruction.
• Ballet is available upon request.
Fitness Training & Running: We offer a robust Fitness program and accommodate many different workout styles.
• Work with weights and exercise machines for strength training
• Take spinning and aerobics classes
• Work with a personal trainer and evolve a plan for speed, quickness, endurance and strength training
• If interested in running sprints, middle and long distances, train with running coaches for our 1k, 5k, and Around the Lake 8.2 miles road races
Indoor Basketball: We have access to indoor basketball courts on rainy days when our outdoor courts are unplayable.
Academic Private Tutoring: Tutoring is available for English, Writing, Math and Science (all levels).
• Tutoring sessions are carefully scheduled to not interfere with fun and activities
• SAT Prep Course is also available